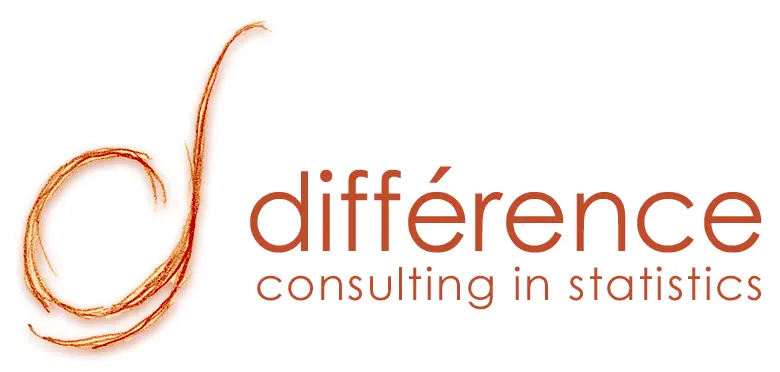 Consulting in Operational Excellence and Continuous Improvement
Consulting, training, coaching and certification services to build success using the people and the best methods!
Operational Excellence Expertise
In partnership, we can assist you in defining, elaborating, and achieving your Operational Excellence (OpEx) projects so you can accelerate the return on your investment. We can help you to elaborate an implementation strategy tailored to your organization, to accompany you in the training, selection, and coaching of projects.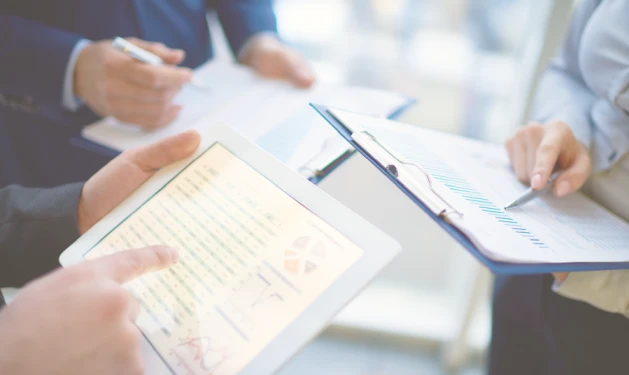 Value Stream Mapping
We can assist you in developing the value stream map of your actual process by facilitating a working session where the team will map the process, collect data and identify waste. We can also help you in identifying improvements and map the future process.
SMED, 5S, Visual Management
You have an opportunity to apply a Lean tool, we can help you in ensuring a successful implementation. We can assist you in validating your choice of tool, in planning its implementation and participating to its design and deployment, in measuring the outcome and making sure a control procedure is in place to maintain the gains.
Kaizen Blitz
If you want to improve the efficiency of your process improvement team meetings, the Kaizen Blitz could be an approach you want to consider. Our experts can introduce you to this intensive, high energy, focused team meeting process and facilitate a Kaizen Blitz event in your organization.
Daily Management
We can help you in implementing your daily management system: defining the whites boards content, establishing the sequence of daily meetings and their agenda, reviewing your shift changeover, establishing an escalation process for issues, etc. In addition, we can work with you to define the leader standard work and Gemba walks, to improve the problem-solving skills, to establish the total productive maintenance routines and the process to prioritize issues.
Lean Management
We can help you to elaborate an implementation strategy tailored to your organization, to accompany you in the training, selection, and coaching of projects. The programs we offer:
Process Improvement (Lean Six Sigma)
Business Process Improvement (Lean Office)
Maintenance and Reliability Improvement (Lean Maintenance)
Research and Development Improvement (Design For Six Sigma)
Training Solutions in Continuous Improvement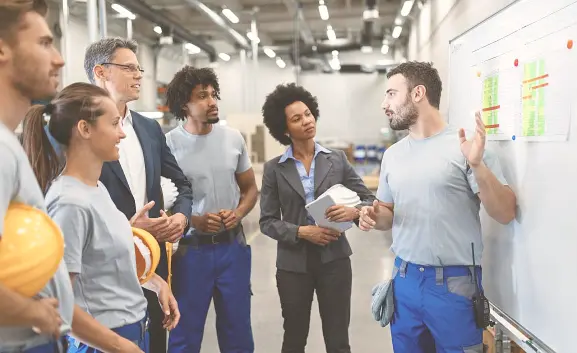 We offer training programs in operational excellence: Lean, general problem solving and maintenance & reliability. These topics can be chosen individually ("à la carte") or as part of a structured training program (for example Lean Six Sigma).
Lean
8 surface wastes
4 leadership wastes
5S
VSM (value stream mapping)
Kaizen blitz
Visual management
Daily management system and whiteboard
Poka Yoke
Continuous flow and pull systems
Workcells
Kanban
Hoshin Kanri (execution of the strategy)
Maintenance & Reliability
Reliability analysis
FMEA (Failure Mode and Effects Analysis)
TPM (Total Productive Maintenance)
MPI (Maintenance Process Improvement)
General problem-solving tools
Voice of the Customer
CT tree
Project Charter
Project Financial Analysis
Stakeholders Analysis
Efficient Team Meetings
SIPOC
Process Mapping
Ishikawa Diagram
Cause-and-Effect matrix
5 Whys
FMEA (Failure Modes and Effect Analysis)
Data Collection Plan
Pareto Analysis
Pugh Matrix
Creativity Techniques: Brainstorming, Six Hats, SCAMPER, Problem Reversal
Affinity diagram
10-4 Classification
Effort/Impact Matrix
Standard Operating Procedures (SOP)
Benchmarking
Control Plan
Communication Plan
Lean Six Sigma Certification
Lean Six Sigma is a rigorous data, teamwork, change management and Lean oriented approach that allows companies to make extraordinary improvements. This is accomplished by carrying out several projects delivering significant results. We can help implementing this approach in your organization, deliver training to all levels and also certify and coach the teams that perform projects.

We offer training sessions towards supporting or accelerating the implementation of Lean Six Sigma. Easy to understand, thorough and practical training is available for the various stakeholders (in both French and English). We start with a standard training curriculum which we adapt to the needs of each individual company.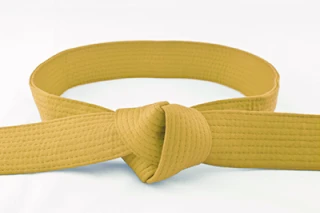 Yellow Belt
To emphasize the contribution of all employees to the success of Lean Six Sigma, a basic and easy to understand training is offered. The Lean Six Sigma methodology is presented and simple tools are taught. A duration of 2 to 3 days is recommended.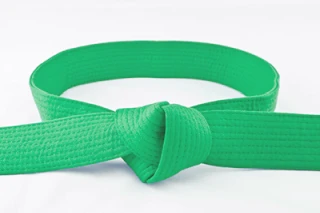 Green Belt
Green belts are involved as team members in important projects. They can also be responsible for projects linked with their function, service, or process in which they have expertise.
The training content is similar to black belt training, without the more advanced tools. It has a duration of 7 to 10 days and includes the completion of an improvement project.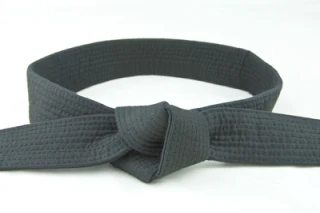 Black Belt
A training program covering all the important aspects of Lean Six Sigma is offered. The duration is around 20 days distributed over approximately four months. The training integrates the completion of a first project and a certification.
Black belts must successfully lead Lean Six Sigma projects. To achieve this, they learn a wide range of tools: communications, project management, teamwork and, naturally, powerful analysis and problem-solving tools.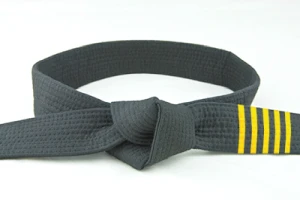 Master Black Belt
Personalized training adapted to the very specific needs of a company. This training covers more advanced tools or goes deeper in topics already learnt during the Black Belt training.
Executives & Champions
One of the important steps in guaranteeing the success of Lean Six Sigma is to begin the training at the executive level to help them obtain a global understanding of the system. Indeed, the first decisions will be taken by executives: implementation strategy, choice of projects, choice of resources, objectives, financial analysis.
This training should take place as soon as possible. It enables the development of Lean Six Sigma leaders who will have the philosophy, knowledge and behaviors necessary to support the deployment of Lean Six Sigma.