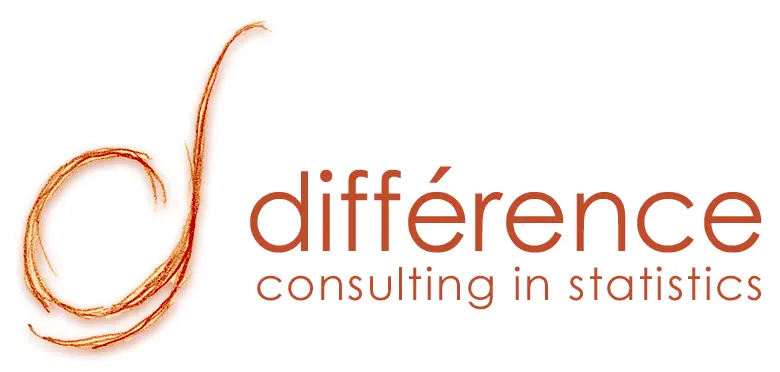 Consulting in Statistic and Data Analytics
Practical experts in using data for fact-based decision-making!
Statistical and Analytical Consulting Expertise
We are experts in state-of-the-art multivariate analysis, machine learning, predictive modelling, business intelligence and statistical analyzes using powerful software. If you need to use your data to assess the process capability and understand what happened to your process, to develop a predictive statistical model, and to optimize the performance, we can help you!
To learn more on our advanced analytical capabilities and to see our service offer in action, you may read this presentation.
Measurement Systems Analysis (MSA)
To diagnose the quality of a measurement system and to identify its sources of variation.
Statistical Process Control (SPC)
To determine an implementation approach for SPC adapted to your company and choose the type of control chart that will meet your needs and be best adapted to your data.
Performance indicators
Decision helping tools for managers! Choosing the appropriate performance indicator and implementing an efficient monitoring technique in order to quickly understand the situation.
Acceptance sampling
Determine sample size and decision rules to ensure batch quality control.
Statistical Tolerancing
Establish specifications for your process parameters in order to obtain the desired quality on finished products.
Multivariate Analysis & Predictive Modelling
To obtain the maximum information from your data by applying multivariable statistical analysis or machine learning algorithms. This analysis will allow you to identify variables having a strong link with a quality parameter and\or to build a model aiming at forecasting future results.
Design of Experiments (DOE)
To evaluate which factors contribute most to the variation of your process by an optimal and economic planning of the data collection procedure and a statistical analysis of the results carried out by experts.
Measurement of Customers Satisfaction
To elaborate the approach that will allow you to measure customer satisfaction and determine the critical elements affecting it. We do not limit ourselves to the measurement of satisfaction; we make sure actions will occur as a result.
Statistical Programming
Some data science tasks require advanced and recent algorithms. Some repetitive analyzes and reports have to be generated frequently. Statistical programming using languages such a R or Python can address these needs.
Data Analytics and Traning Solutions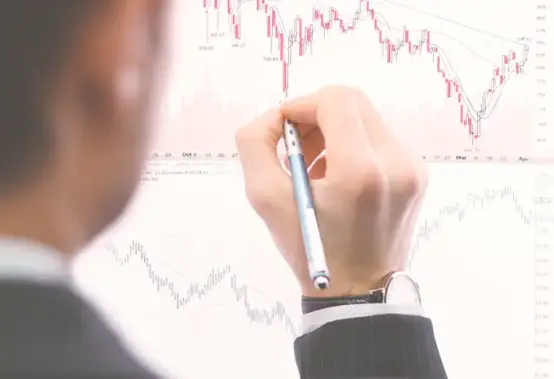 Industrial statistics
Acceptance sampling
Measurement systems analysis (Gage R&R)
Capability analysis
Decomposition of variation (Multi-Vari Chart)
Histogram, boxplot, Normal quantile plot, etc.
Statistical process control (control charts)
Statistical process adjustment
Statistical tolerancing
Change Point Analysis (CPA)
Monitoring of calibration
Means comparisons (ANOVA)
Time series analysis
Power spectrum
Correlation
Linear and logistic regression
Multivariate analyses (PCA, PLS, OPLS)
Design and analysis of experiments (DOE)
Sample size calculation
Statistical Tolerancing
Predictive modelling
Monte Carlo simulations
Generalized lasso regression
ARIMA and time series forecasting
Classification and regression trees
Machine learning (neural networks, random forests, etc.)
Automated analyses using VBA and R language
Soft sensors development
Performance indicators
Implementation of key performance indicators (KPI)
Statistical monitoring of indicators
Evaluation of customers' satisfaction
Statistical analysis of surveys
Building of centralized databases (Access, SQL, Excel)
Automation of reporting in Excel VBA, R or Power BI
JMP Partners and Software Support
JMP Partners
We are proud to be an official JMP partner, helping users get the most out of their investment in JMP products. JMP statistical software is made by SAS. It is visual and interactive, which gives users the ability to explore data dynamically and make statistical discoveries. Since 1989, scientists, engineers and other data explorers have been using JMP software to make their worlds better.
Selected Readings on Advanced Analytics
Here are some of our featured articles and past conference slides on advanced analytics, machine learning and predictive modelling. These are documents you can print and share. More material, including peer-reviewed scientific papers, can be found on our Documents webpage.